The Selective Functional Movement Assessment (SFMA) is a series of seven movement patterns that diagnoses faulty movement such as turning, bending and squatting that are closely associated with musculoskeletal pain and decreased athletic performance.
The assessment provides a system that locates the source of faulty movement patterns that can cause pain at that location as well as pain in distant areas that rely on that movement. Faulty movement patterns can not only cause pain but negatively affect the patient or athlete's ability to perform to their maximum capacity. After the poor patterning is diagnosed, corrective exercises are then tailored to the individual's specific movement patterns to provide effective pain relief and/or help to maximize athletic performance.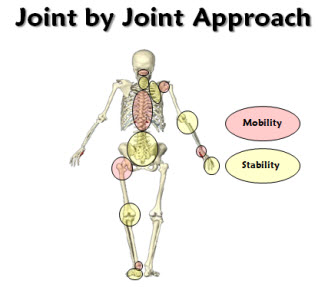 When combined with Graston Technique, RockTape and chiropractic adjustments, the SFMA is effective at providing injury treatment, injury prevention, and performance enhancement. Dr. Stephen Cohen, your Merrick chiropractor, regularly treats patients of all activity levels ranging from the inactive to the professional athlete. Long Island, if you are interested in eliminating pain, assessing/reducing the risk of injury, returning to the lifestyle that you used to know, or setting a PR (Personal Record) in an upcoming event, contact us to begin your personalized program.